Plugins
Service Builder comes with an extensive plugin framework, which allows almost all of its parts to be extended. Among the extendable areas are:
Code Generators
Validators
Library Views
Library Editors
Importers
Custom Actions
Most of the elements you see and work with, including the default editor in the Details Pane, the standard Delphi or C# code generators, or the Library Validator, are plugins and can be theoretically replaced or extended with custom solutions. You can see the installed plugins by selecting the Library|Plugins menu, which will give you a list similar to this: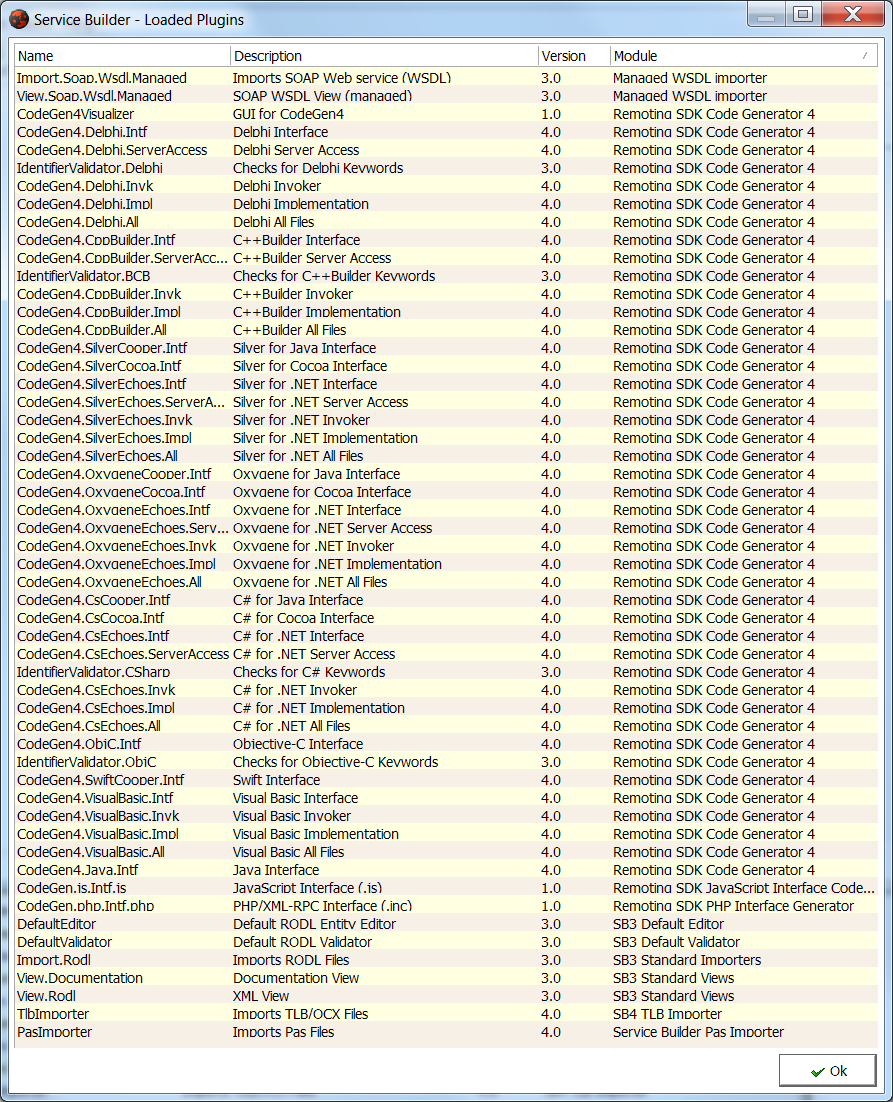 The number of plugins that you see depends on the edition of the Remoting SDK that you have installed.